ICU Services at Anand Hospital
Critical Units (ICU) represent the apex of technical advancements in medicine. Such units integrate many special and diverse technologies, offering the possibility of survival to the patients who would otherwise die. It is therefore obvious that the role of critical care services is vital and crucial to a tertiary care hospital, as the critical care unit contributes immensely to the survival of acutely and critically ill patients. The critical care unit of ICU at Anand Hospital is a center of excellence in its own right and offers:
Emergency management of patients with Polytrauma, shock and circulatory failure.
Intensive management of poisoning, drug overdose, comatose patient, patient with stroke or convulsive disorders.
Intensive management of respiratory failure requiring ventilatory support
Intensive management of critically ill patients, including ARDS, septicemia and multi organ failure.
We have specialized ICU's
1. Neonatal ICU
2. Pediatrics ICU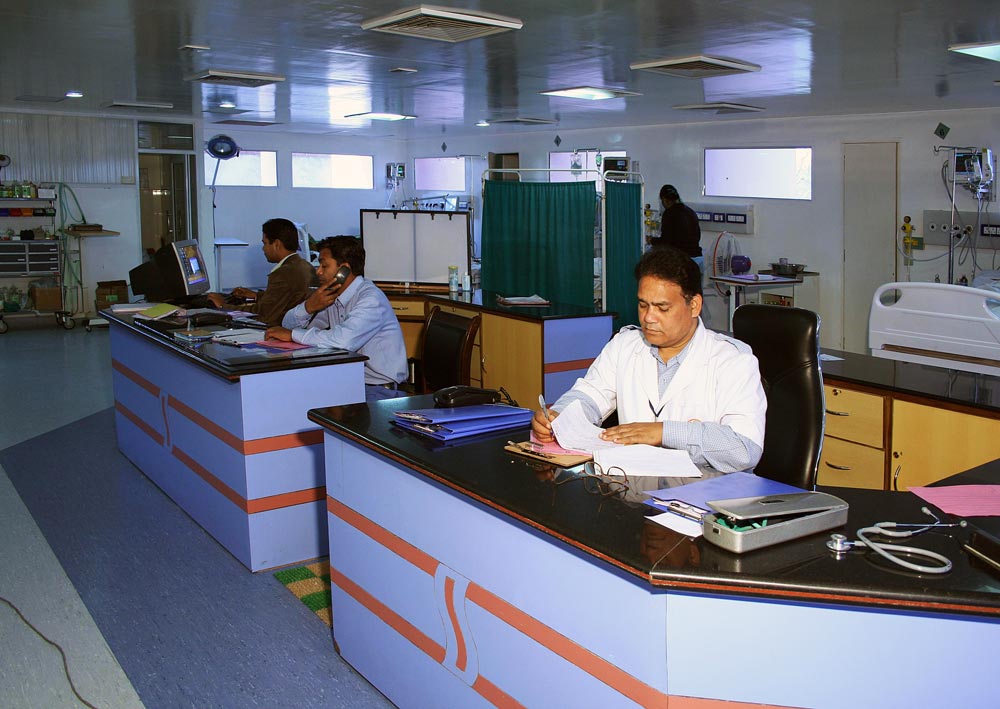 ICU is well equipped with –
1. Microprocessed radiant warmer
2. Modern Double Surface CFL photo therapy
3. Bubble CPAP, Ventilators, Surfact therapy
4. Peritoneal dialysis, exchange blood transfusion.