Pediatric Surgery | Best Hospital, Paediatric Surgery in India
Children needs special care and attention as their physiology is different. They are not miniature adults and thus require surveillance of experienced and highly qualified personnel that may cater to their needs.  Being different in their physiologies, babies suffer from diseases and conditions that are also different and handle surgical stress differently.
Our super speciality department of Paediatrics surgery at Anand Hospital deals with the surgical care of infants and children to the age of 16 years. Our paediatrics department works with a motto "children come first".  Our team at department is fully committed and dedicated to deliver state-of-the-art health care facilities to children.
We follow a holistic approach to provide paediatric medical treatments, surgical services and immunisation facilities to children. Our department of paediatrics surgery offers specialised treatments for adolescents, infants and children who might require an operation for general surgical or urological condition. We offer services for children's general surgery, neonatal surgery, thoracic surgery, oncological, gastrointestinal and paediatric urology surgeries.
Our services at paediatrics department includes-
All varieties of neonatal & paediatric surgeries like T.O. Fistula, Congenital diaphragmatic hernia, anorectal malformation, Pull-through surgeries, neuromeningocele and hydrocephalus.
Our team-
Our team of experienced and qualified surgeons and paediatricians, consultant surgeons and specialist nurses investigate the general and complex surgery cases and treat child patients with state-of-the-art equipments. In collaboration with paediatric endocrinologists, speech therapists, dieticians, paediatric respiratory physicians, and paediatric gastroenterologists we treat patients with very complex genital disorders, respiratory and gastrointestinal conditions.
We at Anand Hospital offer latest diagnostic and treatment methods to our patients to help them recover faster and better from their health conditions. Our department of paediatric surgery provides highest quality child and family centered care in an environment of best health care practices offering cutting edge research and excellence in education.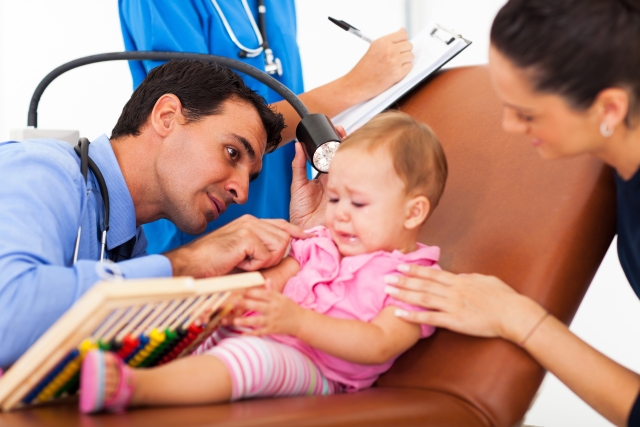 Why select us for paediatrics surgical care?
At Anand Hospital, Meerut we have received multiple awards for excellence in health care from professional health consultants. We have earned high reputation for clinical excellence and have developed links with many other paediatric units in our region to provide best quality care to children.  Our mission is to –
To provide the highest quality health care services for children suffering from various disorders
To treat patients by appropriately trained staff who is caring, empathetic and motivating.
To constantly evaluate and improve the care we offer
To provide safe, effective consistent and easily accessible health care services
To strengthen relationships with other health care providers so as to offer the best possible quality of surgical care to the children
To use the most advanced technology for proper diagnosis and treatment of children and young patients
To actively indulge into scientific and clinical research so as to develop a better understanding of various treatment procedures, tools and technologies and management of surgical and urological conditions