The department of general and minimal invasive surgeries at Anand Hospital is a well functioning department of experienced and highly qualified surgeons. The department has a sole motto of commitment to patient's welfare and safe surgery.  Our Department of General Surgery has state-of-the-art facilities to treat various ailments of patients. The department is manned by a team of experienced and dedicated health professionals and consultants. The department is committed to offer ethical and evidence based surgeries to our patients.
Our department of general surgery at Anand Hospital, Meerut, UP has a long tradition of excellence in clinical care, research and training. We perform a number of surgeries every year and the high volume of procedures allows surgeons to sharpen their skills that ultimately results in better outcomes for patients.
Our department of general surgery offers a complete evaluation and treatment of complete range of complex surgical conditions of patients of different age groups. Our department often works in conjunction to colleagues in other specialities. We also emphasize on collaborating with the referring physicians to get the useful details in case of a patient and bring out optimal results from our treatment procedures through optimal patient management.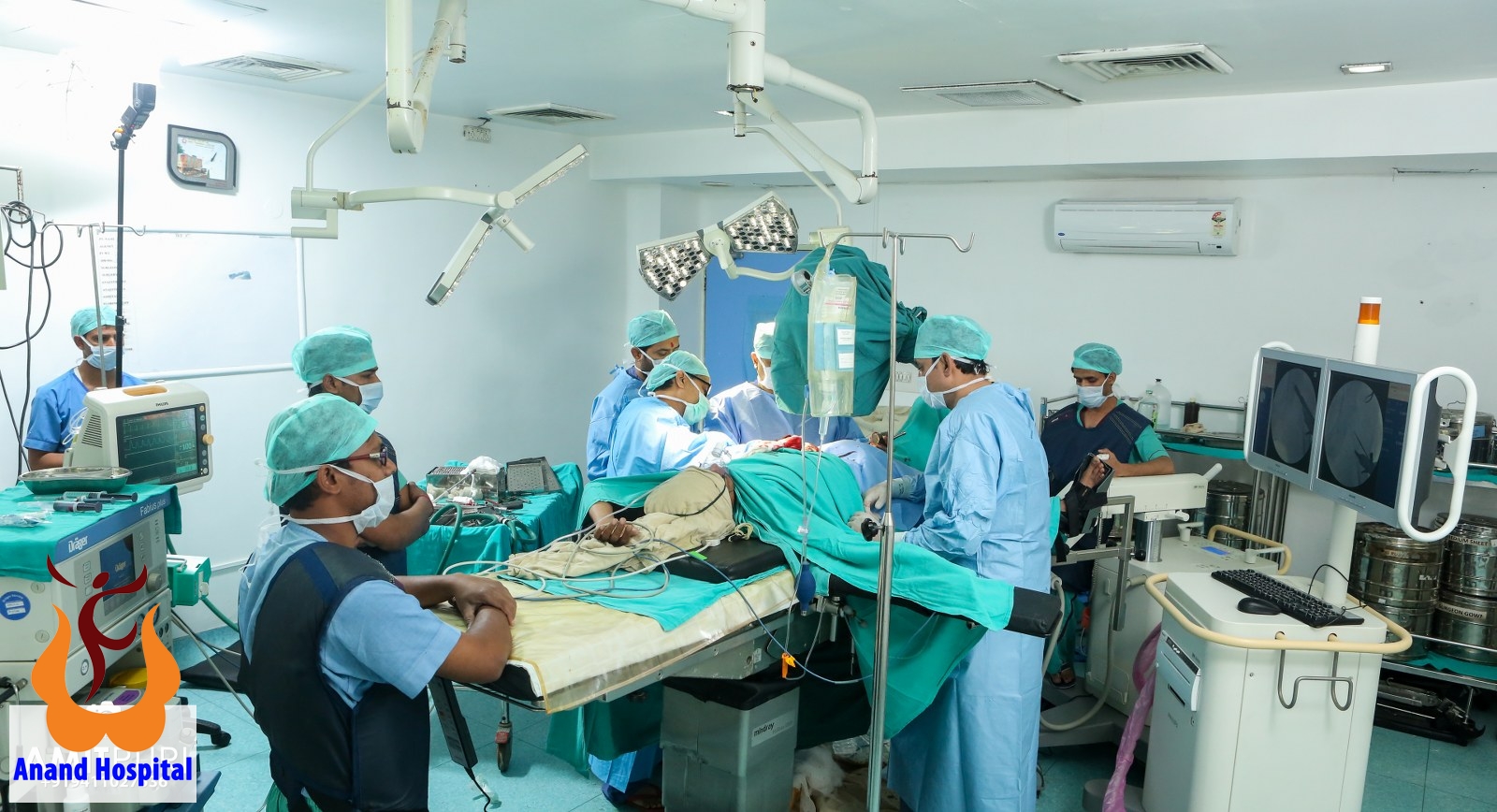 Our team of general surgery department –
The Anand hospital's team of general surgery is comprised of board-certified surgeons who offer proper evaluation and treatment for a range of general surgery conditions.  Our department of general surgery works in collaboration with referring physicians and in conjunction with colleagues in other specialities emphasising on optimal patient management.
The Department of general surgery at Anand Hospital has consistently achieved remarkable results in surgeries of Thyroid, Pancreas, Endocrine, Paediatric, Oncology, Basic Cosmetic Surgeries, Cancer, Breast cancer, Vascular, Bariatric Hepatoliliary (Liver, Gall Bladder, and Bile Duct), Gastroenterology and Trauma Surgery.  For us health and safety of our patients is our priority.
Procedures in General Surgery department –
The general surgery department involves minimal Invasive Procedures for various health care services. The breadth of surgical services includes transplants, surgical oncology, hepatobiliary and general surgery procedures. Our staff works with other medical specialists to provide optimal patient health care services.
Our general surgery department offers-
Thyroid surgery
Laproscopic Urachal Cystectomy
Keyhole breast surgeries and keyhole varicose vein surgeries
Keyhole Paediatric Orchildopexy for congenital anomalies
Early diagnosis and cosmetic surgeries for varicoeles, hydrocoeles, hernias, and appendix
To facilitate all major trauma surgeries, we have an excellent ICU with life support systems and a well trained Emergency and Rescue team experts in emergency resuscitation.
We also offer all types of GI Surgeries using harmonic scalpels, staplers, and lasers for minimal tissue damage during surgeries and minimal blood loss
We offer treatments for Pancreatitits treatment, cholecystectomies for Gall Stones, Hepatobiliary – Pancreatic: Liver resections, and tumors, resections and drainage / by pass
We also offer various Endocrine surgeries such as Adrenal Gland Surgeries, Breast surgeries and Thyroid surgeries using micro surgical techniques when required