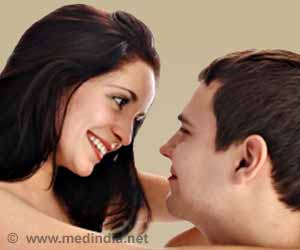 Unprotected sex increases the risk of sexually transmitted diseases and unplanned pregnancies. Therefore, it is often advised to indulge in safe sex practices. However a new study has revealed that young moms are likelier to have unprotected sex with baby daddies, increasing their risk of repeated pregnancies and sexually transmitted diseases.
Researchers followed 171 women aged 15 to 24 years in Baltimore, Maryland who had at least one sexual partner after becoming mothers. When the women had sex in what they colloquially called 'baby daddy' relationships, they were more than 12 times more likely to have unprotected vaginal sex and more than three times as likely to skip condoms for anal intercourse.
Lead researcher Michele Decker of Johns Hopkins University in Baltimore said, "Researchers have heard qualitatively for years that condom use is minimal in sexual relationships where there is a shared child. And indeed, in this study, condom nonuse for both vaginal and anal intercourse was more common in those relationships."
Men who had children with the women were found to be more likely to have a sexually transmitted disease, a history of using intravenous drugs or dealing, and prior gang involvement. But, all of these differences were small and might have been due to chance.
The researchers concluded, "The study findings suggest that young mothers who have sex with the fathers of their children may be at increased risk for sexually transmitted diseases and unplanned pregnancies."
The study appears in Sexually Transmitted Infections.
Source: ANI