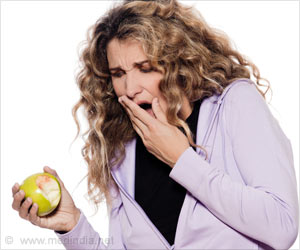 GlaxoSmithKline Consumer Healthcare to roll out an awareness campaign for Sensodyne, its toothpaste brand for sensitive teeth.
The campaign – 'Wake up to tooth sensitivity' – will involve engagement with consumers, retail initiatives and efforts to increase digital awareness, the Indian unit of the UK headquartered company.
Advertisement
In India, 35% of individuals aged 15-60 years suffer from sensitivity. However many sufferers do not take any active remedial action. They either live with the problem, or have devised strategies to cope with it. Sensodyne through 'Wake Up to Tooth Sensitivity' campaign endeavours to change this behaviour by educating people through its extensive consumer awareness initiative.
"Through the new campaign, we hope to inspire people to switch to desensitizing toothpaste," said Prashant Pandey, marketing director at GlaxoSmithKline Consumer Healthcare.
The sensitivity awareness index in India grew from 17% in 2010 to almost 35% in 2014, according to the company.
The sensitivity awareness index in India has moved from 17% in 2010 to almost 35% in 2014, which can be attributed to Sensodyne's constant efforts at raising awareness about the condition among the consumers. Around 55% sufferers identify the problem of 'tooth sensitivity' through conversations with friends and family. Hence, conversations or word of mouth play the strongest role in influencing sufferers to change to de-sensitizing toothpaste.
Wake Up to Tooth Sensitivity aims to strengthen awareness about tooth sensitivity and empower sufferers self- diagnose the condition through a simple questionnaire. Adopting a holistic approach, the campaign will comprise of distinct streams including, consumer engagement, retail initiative and digital awareness campaign.
Source: Medindia