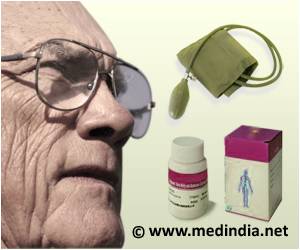 Educating people on coping with their diabetic condition helps not only in reducing their sugar levels and also blood pressure and cholesterol levels, reveals a study.
The research showed that after receiving diabetes education for 15 months, 1,263 participants on average lowered their A1C (blood sugar) levels by 67 percent and their LDL (bad) cholesterol levels by 53 percent and 25 percent of the patients had high blood pressure, compared to 32 percent prior to the study.
Advertisement
Lovelyamma Varghese, Director of Nursing Practice and quality for the Ambulatory Care Network at New York-Presbyterian Hospital, said that diabetes education was not only helpful, but it was necessary for people with the condition as it was designed to empower patients to self-manage and reach their goals.
He insisted that they have shown this program could really work with their patient-centered approach, which prioritized their patients' need and as diabetes educators.
Varghese added that they could go into their homes, speak their language, identify opportunities for behavioral changes, even open the fridge and see what was in there, as a part of the partnership.
Source: ANI