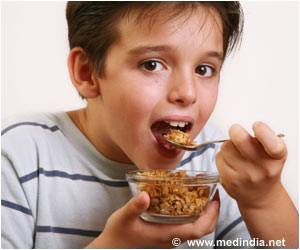 Reformulated version of Smart snacks sold in stores with same packaging but less nutrient value confuses consumers, according to an article in Childhood Obesity, a peer-reviewed journal from Mary Ann Liebert, Inc., publishers.
Jennifer Harris, PhD, MBA and Marlene Schwartz, PhD, University of Connecticut, Hartford, and Maia Hyary, MPA, Brandeis University, Waltham, MA, examine these issues in the article entitled "Effects of Offering Look-Alike Products as Smart Snacks in Schools".
'the look-alike Smart Snacks available in schools could lead people to believe that the same brands sold in stores meet similar nutritional standards.'
Advertisement
The researchers compared how students and parents rated look-alike Smart Snacks and store versions of the same snacks based on taste, healthfulness, and intent to purchase. The finding that most of the study participants wrongly believed that they had seen Smart Snacks sold in stores demonstrated consumer confusion.
"This important study highlights the confusion students and parents experience when viewing nutritionally different versions of similar food items marketed in schools versus in stores," says Childhood Obesity Editor-in-Chief Tom Baranowski, PhD, Baylor College of Medicine, Houston, TX.
"The fact that students rated the healthier versions of the snacks as equal in taste to the unhealthy versions is an important milestone for healthy snacks. Hopefully this article will lead to a national discussion about what types of foods parents, students, and citizens in general want offered in schools."
Source: Medindia