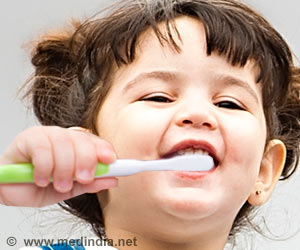 In a rare incident, doctors operated upon a seven-year-old girl from Gurgaon, India, to pull out 202 teeth from her mouth.
When the girl's mother brought her to All India Institute of Medical Sciences (AIIMS) with swollen gums and severe pain, X-rays revealed that the girl had 202 teeth.
The girl suffered from compound odontoma – a complex tumour composed of normal dental tissues that have grown in an irregular way.
Advertisement
Dr Ajoy Roychoudhary, head of oral and maxillofacial surgery at AIIMS, said, "It was shocking to see such complex situation in the minor's mouth. Normally we see a few abnormal teeth-like structures in such patients; 202 of them inside the mouth of a seven-year-old is shocking. Our prime task was to get rid of it."
She had to undergo a two-hour operation to remove all of the extra teeth. Dr Roychoudhary said that the surgery was very delicate and a little negligence could have led to jaw fracture which would have caused permanent deformation.
The girl is well and is able to chew food again, her family members said.
Source: Medindia