At Anand Hospital, Meerut, The Department of Gastro Sciences has got a team of highly qualified and experienced Surgeons and Doctors giving their best services in treating various ailments relating to digestion. This Super speciality department offers a comprehensive range of Services for the diagnosis and treatment of digestive diseases. The department is well equipped with the state of art equipments and techniques and have a competent team of most qualified consultants in this field.
The department provides a complete range of –
Diagnostic and Therapeutic Endoscopy ERCP
Biliary Stent
G.I. Stent EST,
Variacial Banding
intraoperative Endoscopy
Surgery for G.I. Bleed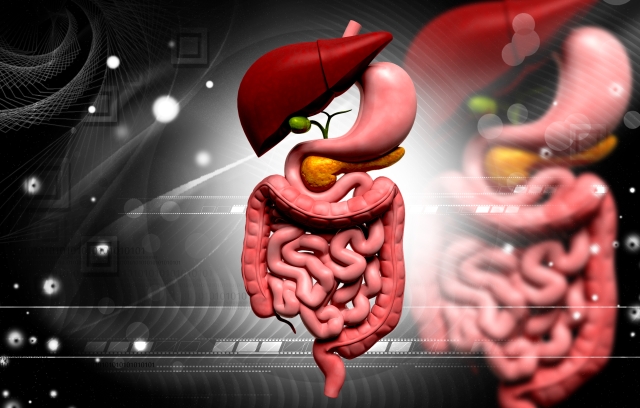 The department of gastro sciences at Anand Hospital is supported by the most modern Operation Theatre with ICU which is well sufficed with Anesthesia and Critical Care compliments to manage the complex G.I. problems of certain patients.
The Department of Gastro Sciences and Hepatology has a team of an experienced gastrosurgeon and a dedicated gastroenterologist. The Gastro Entrology Department is offering whole spectrum of diagnostic and therapeutic endoscopic procedures that includes ERCP, Colon Scopy etc. besides offering:
Specialized treatment of liver diseases (Hepatology)
Interventional Radiological pancreatobiliary procedures
Intensive care for GI Emergencies
Gatsro Surgery
The Department of Surgical Gastroenterology is involved in managing major GI surgical problems which predominantly and specializes in
Laparoscopic Surgery – Basic & advanced
Re-Operative Abdominal Surgery
GI-Oncology Complete work up of patients of Gastrointestinal cancer
Hepato biliary surgery cancer gall bladder, liver, bile duct, benign, biliary stricture& liver trauma
Pancreatic surgery acute pancreatitis, chronic pancreatitis and cancer of pancreas
Surgery for portal hypertension shunt and non- shunt procedures
Colorectal Surgery Cancer, Ulcerative Colitis, prolapse rectum and other disorders
We also offer services for undertaking emergency surgeries that includes abdominal injuries (liver, pancreas, vascular) and are renowned for excellent results.
Our team of gastro sciences –
The team at Anand hospital in the department of Gastro sciences includes highly skilled GI Surgical team that is highly experienced in performing a complete range of G.I. Cancer Surgeries and in giving good results.  The Cancer surgeries are taken by a competent team of Medical and Radiation Oncologists.
Facilities in the department –
The gastro sciences department is well equipped with the facilities for Target Chemotherapy, radio frequency, Chemo port, ablation, TACE, etc. also we offer services for Advanced Laparoscopic procedures to treat digestive diseases by making harmonic ultrasonic dissector available. Our facilities include –
Supporting Infrastructure
Well equipped advanced treatment unit
Complete evaluation and treatment of various chronic liver diseases
Radiologic and endoscopic facility
Well sufficed, up to date laboratory
Our research and innovations-
We at Anand hospital provide leading edge diagnostic and therapeutic services for digestion ailments. Our innovative and sophisticated endoscopy services helps in colorectal cancer screening and prevention and for treating pancreatico-biliary diseases, gastrointestional bleeding.
We have served the region with best professional services in this field and have treated thousands of critical patients from far and near since the inception.